JOIN OUR TEAM
Become a part of our creative community
At L.L.Bean, we have a range of opportunities including design positions, photo art direction and copywriting. We're always looking for creative candidates interested in telling our brand story to our customers across platforms and channels. Sound like you?
MEET THE TEAM
At L.L.Bean, our Creative employees are creative, curious thinkers. They are outdoor enthusiasts and passionate problem-solvers, committed to delivering great experiences for our customers. Meet a few: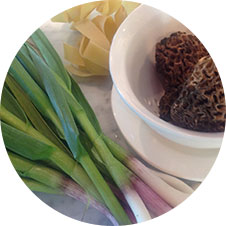 BRAD MATSON
Senior Vice President, Brand Communications
Brad has lived all over the place from New York, Brussels, Montreal and Chicago to name a few. But he traded urban life for a quieter pace in Bath, Maine (just a 20-minute commute North of Freeport).
WHY L.L.BEAN?
It's a company that has great values. Many other companies claim to have a stakeholder philosophy, but L.L.Bean's is truly authentic. We believe we should add value to those with a vested interest in the company—customers, employees, stockholders, vendors, communities and the natural environment. It's part of Bean's DNA—and makes it a great place to work.
MOST SURPRISING THING ABOUT MAINE?
I love the sense of being constantly surprised; whether by a great restaurant, a beautiful sky-scape at sunset or seeing every type of light and landscape imaginable. And just when you think you've seen it all, Maine has this way of surprising you again. 
FIRST WINTER?
Don't believe the hype—trust me I've spent many winters in Chicago.
ON WEEKENDS, YOU?
Get up early and play tennis, then discover the many reasons why Portland lives up to its foodie reputation. I head to the Farmer's market in Portland (or Brunswick), trawl Browne Trading Market for fresh fish, then it's up the street to Standard Baking Company for the best baguette outside of Paris.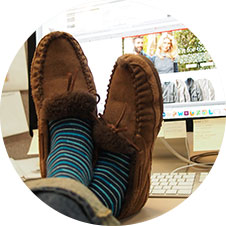 KEITH TISZENKEL
Copywriter, Signature
Keith swapped Brooklyn for Maine, where he now enjoys spending a lot of time outdoors exploring the coast and all that the state dishes out, from food to adventure. His dog, a N.Y. native as well, thanks him every day.
WHY L.L.BEAN?
To me, New York had an expiration date so one daydreaming moment in particular I thought, hmm…wouldn't it be cool to move to Maine and work for L.L.Bean? I love the authentic quirkiness and ease of life here. As for L.L.Bean, people don't talk about Maine without talking about L.L.Bean. It has an amazing heritage and great collaboration amongst work teams. I can even go down the road from our offices to watch Bean Boots being made.
FIRST MAINE WINTER?
My secret is simple: Go about life as if the 20 inches of snow on the ground and wind-chill factor of -40 are not there. Embrace the elements and have fun with skiing, snowshoeing, whatever.
FAVORITE MAINE ACTIVITY?
I have two recent favorites: Stand-up paddle boarding and I have the 12 most beautiful places in Maine written on a chalkboard at home, and I intend to visit every one of them!
FAVORITE PRODUCT?
Two pairs of Wicked Good Slippers: One for work; the other for home.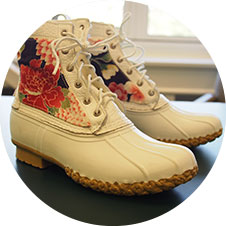 KAREN POND
Copywriter, Home
Meet Karen, who recently relocated to Maine after spending seven-plus years in Tokyo. These days she's busy reacclimating to just about everything from driving a car (she relied exclusively on public transportation in Japan) to American food and culture while, of course, writing about all things L.L.Bean.
WHY L.L.BEAN?
It's a company with tremendous values, pride and great employees. Plus, being able to tap into over a century's worth of company history is a great cure for writers' block.
TOUGHEST THING TO ACCLIMATE TO?
I haven't experienced a Maine winter in years—but as L.L.Bean practically owns the season, I just plan on piling on the layers and relying on my well-seasoned colleagues for weather-related advice.
ON WEEKENDS YOU?
Enjoy our Maine backyard (we didn't have one in Tokyo), and open-space activities that took a lot of careful planning in Tokyo.
WHAT ADVICE WOULD YOU GIVE ASPIRING L.L.BEAN CREATIVES?
Love what you do and be ready to roll up your sleeves and juggle many different writing projects from product copy to social media posts and headlines. Oh and pack your sense of humor—we like to have fun.
DESIRED ATTRIBUTES
What are we looking for? A good fit.
For a company founded on a pair of hunting boots, fit is everything. So, when hiring, we look for individuals with a collaborative spirit ready to embrace change and get things done. If you have a variety of strengths and passions—not just specialized skill sets—and can work across platforms from print to digital; then you might just be a great fit for L.L.Bean.
APPLICATION PROCESS
Once you have searched our career site and selected an opportunity that is right for you, you'll be asked to create an online profile and upload your resume. From there, the journey usually involves a conversation with a recruiter, a phone interview and an onsite interview at our office in Freeport. It's that easy.
Explore Our Creative Careers